Classical home listening: a dream wind ensemble (The Observer)
The Orsino Ensemble and Pavel Kolesnikov sparkle their way through the belle époque.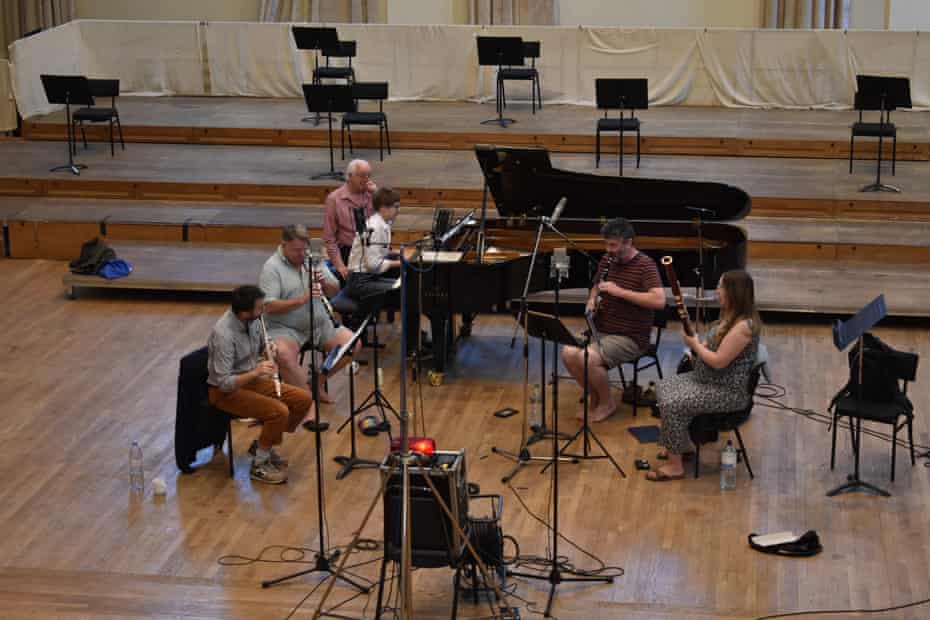 Chamber music for wind tends to be overshadowed by that for strings (guilty as charged), but here's a disc that beguiles and dazzles in every bar. Belle Époque: French Music for Wind (Chandos) features the Orsino Ensemble – formed in 2018, this is their debut album – and the pianist Pavel Kolesnikov. The chosen works, from around the turn of the last century, are for different combinations of instruments. Clarinettist Matthew Hunt and Kolesnikov revel in the voluptuous wit of Debussy's Petite Pièce and Première Rhapsodie.
The pure-toned elegance of Alec Frank-Gemmill's horn playing is on display in Saint-Saëns's Romance, Op 36. Flautist Adam Walker, director of Orsino, is a winning soloist in Chaminade's Concertino, Op 107, and in Debussy's Syrinx: ever virtuosic and sensuous. With Amy Harman (bassoon) and Nicholas Daniel (oboe) adding glory to ensemble works by Roussel and Caplet, this is all-star playing of the highest level.
Fiona Maddocks, The Observer, 8 May 2021
Read this review in full online